Who we are
Creekside is a family of individuals that have found new life in and through Jesus, and we want as many people as possible to experience that exact same freedom.
At the heart of the Christian faith is a simple invitation, to follow Jesus—to be willing to become his student, to learn from Him, and--through His power--become like Him.
This means that the job of following Jesus is never finished. There is always another step to take. So, here at Creekside, we are always inviting people to take their next step of faith—whatever that may be for them.
Where we come from
Creekside Community Church began in 1998 with a small group, supported by Mississippi Avenue Baptist Church and the Mile High Baptist Association. Creekside met in various locations in Elizabeth until the fall of 2010, when we were able to move into our permanent building.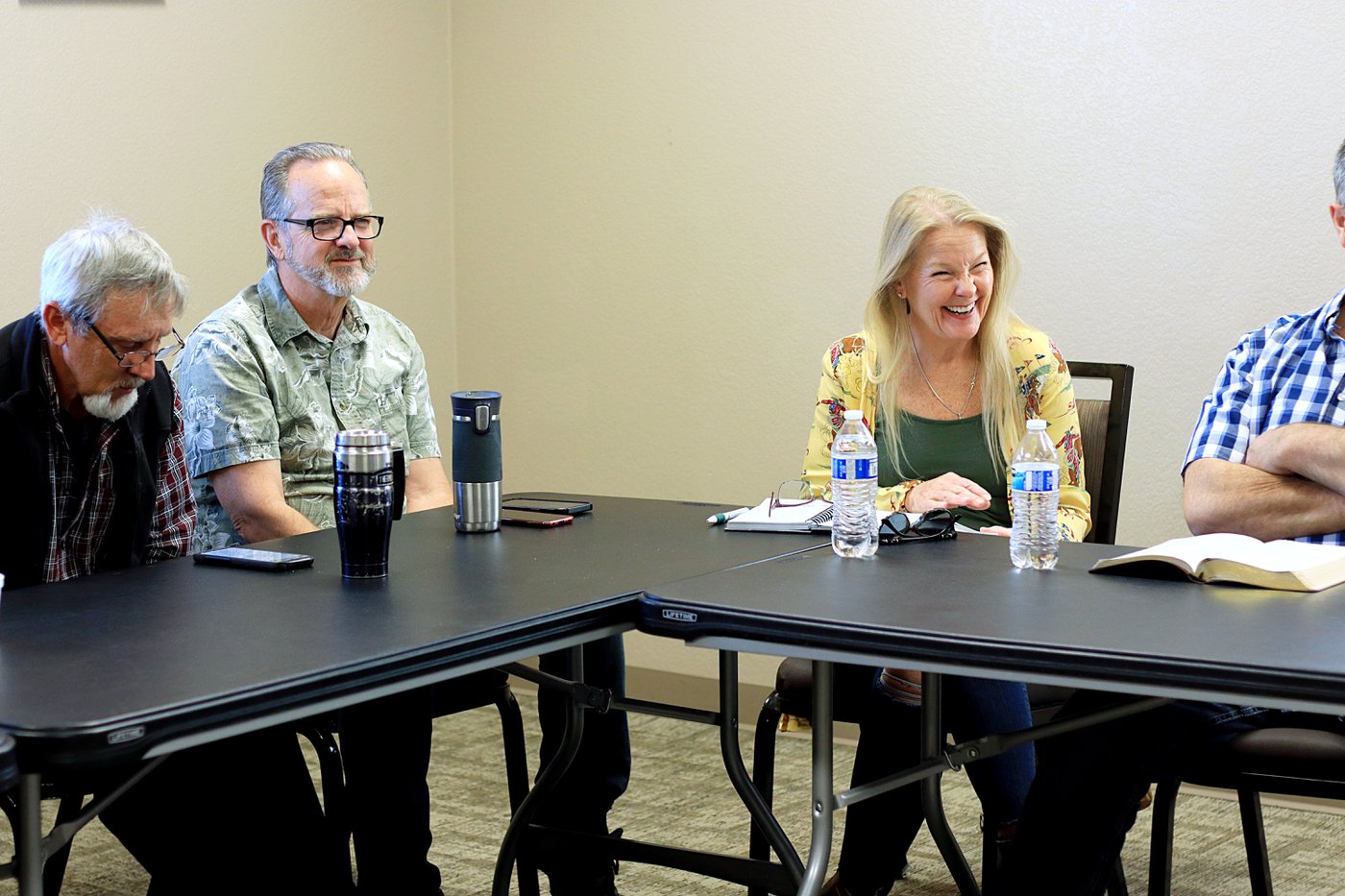 Where we're headed
In our world today, increasing numbers of people are experiencing increasing levels of loneliness. What's worse, people tend to move to Elbert county for more space and privacy. Like someone lost at sea drinking ocean water, this just makes the problem worse. We want to see lonely and isolated people being found by Christians who will surround them with care and consistently be there for them.We want Creekside to become known as a church that is about community and is for our community.
Through helping everyone who attends our church consistently take their next step in their discipleship journey, we see baby Christians committing, we see lonely people in our community connecting in groups, and we see a congregation becoming active in service—inside and outside of the church. We are working to become the kind of church where more people are serving than sitting. By the end of 2025, our vision is to have 200 people belong to one of our connection groups, and 70% of our attenders actively serving in some form of ministry.
What this means for you
What does this mean for you? Most importantly, you're always welcome at Creekside. We're saving a seat for you. Wherever you're at in your faith journey, you'll always be accepted as part of the Creekside family.
Organization
We are a congregational church with an Administrative Board. For full details about how our leadership structure works, join us for our next Crash Course. You can download a copy of our constitution by clicking the button below.