What we do together
At Creekside we are trying to live out what Jesus taught: that it is more blessed to give than to receive. That is why every year our church family generously gives time, gifts, and money to help bless kids around the world.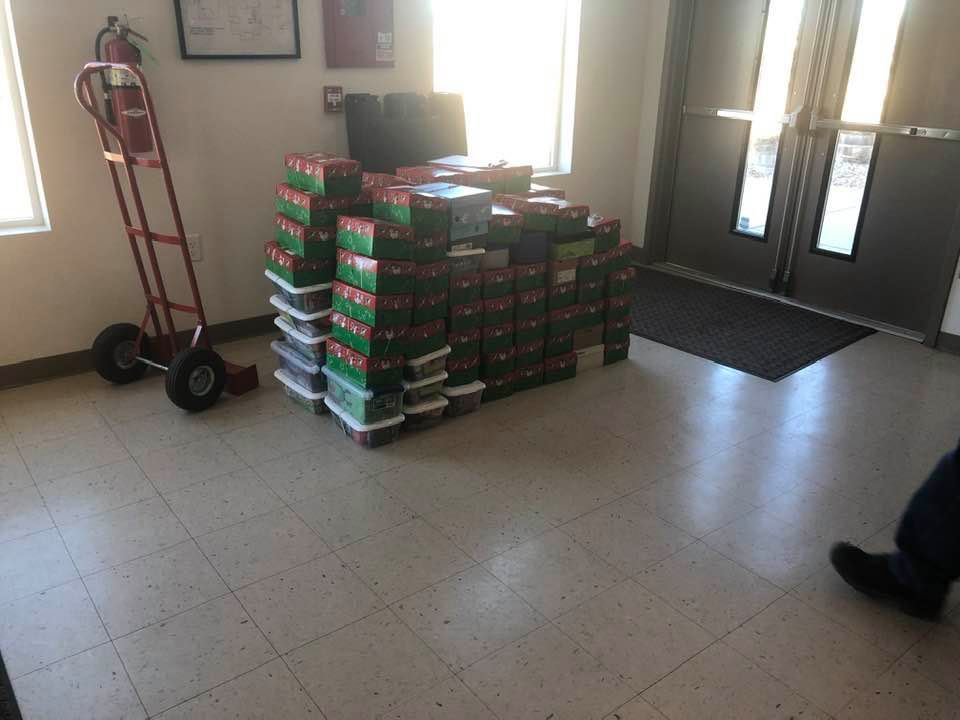 Year-Round Collections
We collect various items throughout the year, and then sort and pack them in the month of November. All items can be left at our donation center located between the sanctuary and the Education building.
Mark your calendar to join us for sorting and packing days:
Sunday, November 5th following Church: This is our sorting day. We separate out all of the items we have collected throughout the year and prepare them for our packing day.
Saturday, November 12 th: This is our packing day. It is a blast to work together to pack boxes and pray over them. Last year we packed and collected over 500 boxes from Creekside Community Church alone!
Collection Center
Another way Creekside helps with Operation Christmas Child is by serving as a collection center for our geographic area. People come from not only Elizabeth, but Kiowa, Parker and Franktown to drop off their shoeboxes. You can help serve in the collection center at Creekside.
National Collection Week: November 13-20th
Warehouse Sorting
The final way we help out is by serving at the OCC warehouse. Signups will be available in November.